In A Better World, Inc., Korngold shows companies how to profit by finding innovative solutions to the world's greatest challenges — social, economic, and environmental. Using case studies, A Better World, Inc. delineates best practices for corporations to maximize profits, decrease costs, and build the longer-term value of their companies by ensuring a more sustainable and humane world.
In declaring that "only global corporations have the resources, global reach, and self-interest to build a better world," Korngold shows how to ensure that this is a mutually beneficial and equitable relationship for business and society. A Better World, Inc. provides a roadmap to success, including stakeholder engagement; partnerships among businesses, NGOs, and governments; measurement, accountability and reporting; and effective corporate governance. Korngold also discusses the most powerful drivers for companies to further intensify their innovations in solving global challenges: consumers, employees, and investors.
A Better World, Inc. addresses: Economic Development and Empowerment, Climate Change and Energy, Ecosystems, Education, Healthcare, and Human Rights
Author
Alice Korngold is President, Korngold Consulting LLC. Korngold has been consulting to global corporations on corporate social responsibility, facilitating corporate-nonprofit partnerships, and training and placing hundreds of business executives on NGO/nonprofit boards for 20+ years. She provides strategy and board governance consulting to NGO/nonprofit boards, including facilitating mergers, leadership succession planning, and board self-assessments. She consults in the US, Europe, Asia, the Middle East, and Latin America.
Korngold is the author of Leveraging Good Will: Strengthening Nonprofits by Engaging Businesses (Jossey-Bass, a Wiley Imprint, 2005). She is the author of numerous chapters and articles in professional and academic publications beginning in the early 1980's on outcome measurement, experiential learning, strategic philanthropy, corporate social responsibility, and board governance. She blogs for Fast Company, The Huffington Post, and The Guardian on Sustainability, corporate social responsibility, and corporate governance. She has a B.A. and M.S.Ed. from the University of Pennsylvania, USA.
Recognition for "A Better World, Inc."
In search of the good business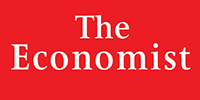 "Unilever also stands out for the way it has tried to institutionalise its efforts, says Alice Korngold, author of "A Better World, Inc", a book on corporate do-gooding. The board scrutinises the plan and executive pay is linked to its targets."
As foreign aid dries up, companies take the lead in global development

"Government aid was about handing out money," says Alice Korngold, consultant and author of A Better World, Inc. "This is about enabling people to achieve their dreams of building and owning companies—and that's sustainable."
In any event, American taxpayers have lost their appetite for foreign aid, which stands at less than 1% of the U.S. budget—and comprises just 9% of global capital flows, compared with 71% in 1960. "At no other time in history has U.S. foreign aid made up such a small share of global capital flows," according to the Washington-based Center for Strategic and International Studies.
Even with NGOs and the Gates Foundation's multibillion-dollar efforts weighing in, global companies bring unparalleled reach and financial muscle to the development table. In the past few years a boomlet of Fortune 500 companies has started tackling everything from world poverty to climate change.
Is it all a grand PR play, giving CEOs a feel-good platform at Davos while countering ugly headlines about sweatshops, resource depletion, and—in the case of sodamakers like Coke—obesity rates? (As to the last charge, Coke notes that most of its bestselling drinks are no- or low-calorie.)
"In some cases, yes, says Korngold, who has studied the programs in depth. She estimates that, at most, 10% of global U.S. firms have serious initiatives in place with the potential to help the global poor while helping themselves."
"Coke's 5by20 initiative passes the Korngold smell test because the company partners with top-notch NGOs (like UN Women, Technoserve, and the Gates Foundation) and is so thoroughly enmeshed in corporate strategy that the board devotes a committee—with prominent names—to monitor this and other social initiatives. In-country managers are also on board.
Should CEOs Change The World, And Do They Have The Skills To Do So?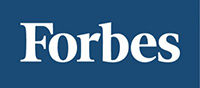 "Detailing such efforts, Korngold argues that companies are beginning to recognise the rich business opportunities that exist in laudable government objectives such as improving energy efficiency, reducing poverty and offering better access to healthcare. Moreover, she argues that they are becoming much more effective at this than governments or NGOs could ever be. This also brings other benefits, she claims, since the companies that are the most effective in finding ways to achieve goals such as mitigating global warming, providing access to education and protecting human rights, for example, are doing so by collaborating with each other and with NGOs."