Korngold Consulting assists global, national, and regional nonprofits in improving their governance practices and composition in order to maximize the organization's strategic success and financial sustainability.
For over twenty years, our firm has advised nonprofit boards in achieving greater success in the following ways.
Board assessments: Conducting a uniquely effective board assessment and planning process for nonprofits seeking to establish and achieve greater aspirations.
Board composition: Providing guidance and recommending board candidates for nonprofits to build highly qualified, diverse, and inclusive boards.
Leadership transitions: Assisting boards in creating and implementing plans for leadership succession.
Mergers: Facilitating a process for organizations that are merging to create the most effective board to maximize success.
Start-ups: Assisting new nonprofits in building boards with highly effective board practices and composition.
Business partnerships: Advising and guiding boards in leveraging relationships with companies to advance the nonprofit.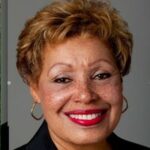 Carolyn Powell
Past Chair, Services for the Underserved

"Alice Korngold is an extraordinary strategist and problem-solver, a compelling facilitator and insightful coach. She brought unparalleled expertise to partner with me, as board chair, and to the CEO to optimize long term performance and financial sustainability. This partnership included the governance committee's successful board member recruitment strategies. Alice helped to assess and build on the board's existing structures and strengths, and to address critical weaknesses. She gave us the tools and coaching to transform to a board of the future. To say Alice has been a trusted advisor would greatly understate her true impact. When you have Alice Korngold as your partner—her expertise, coaching and insights–you are guaranteed to have success."


Deirdre White
President & CEO, PYXERA Global

"Alice came to work with us right as we acquired another organization and were working to integrate the boards and missions of the two entities. Her assistance was invaluable in bridging understanding between the somewhat different boards and helping us to forge a forward board strategy. She took the time to really understand our organization (both organizations!). She put in far more hours than I ever would have expected, taking the time for a personal meeting or call with each board member. She also held follow-on meetings with me and our Board Chair to think through concrete next steps. She is extremely knowledgeable about best practices for non-profit boards and is generous in sharing that knowledge. I do not believe we would have gotten anywhere close to this far without her assistance."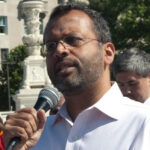 Deepak Bhargava
Former President at Community Change

"Alice has delivered exceptional value to our organization, by identifying two superb candidates for our board who have brought extraordinary skills, contacts, perspectives and networks to the table. Alice is exceptionally skilled at understanding non-profit organizations, including their cultures and board cultures, and matching prospective board candidates with them. She is driven by deep values commitments to equity, sensitive to issues of process, and extremely attuned to finding the right fit – for both candidates and organizations."

Korngold Consulting LLC does not provide legal, accounting, or audit advice. Please consult with your licensed professionals.